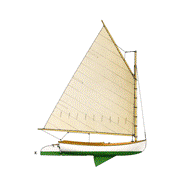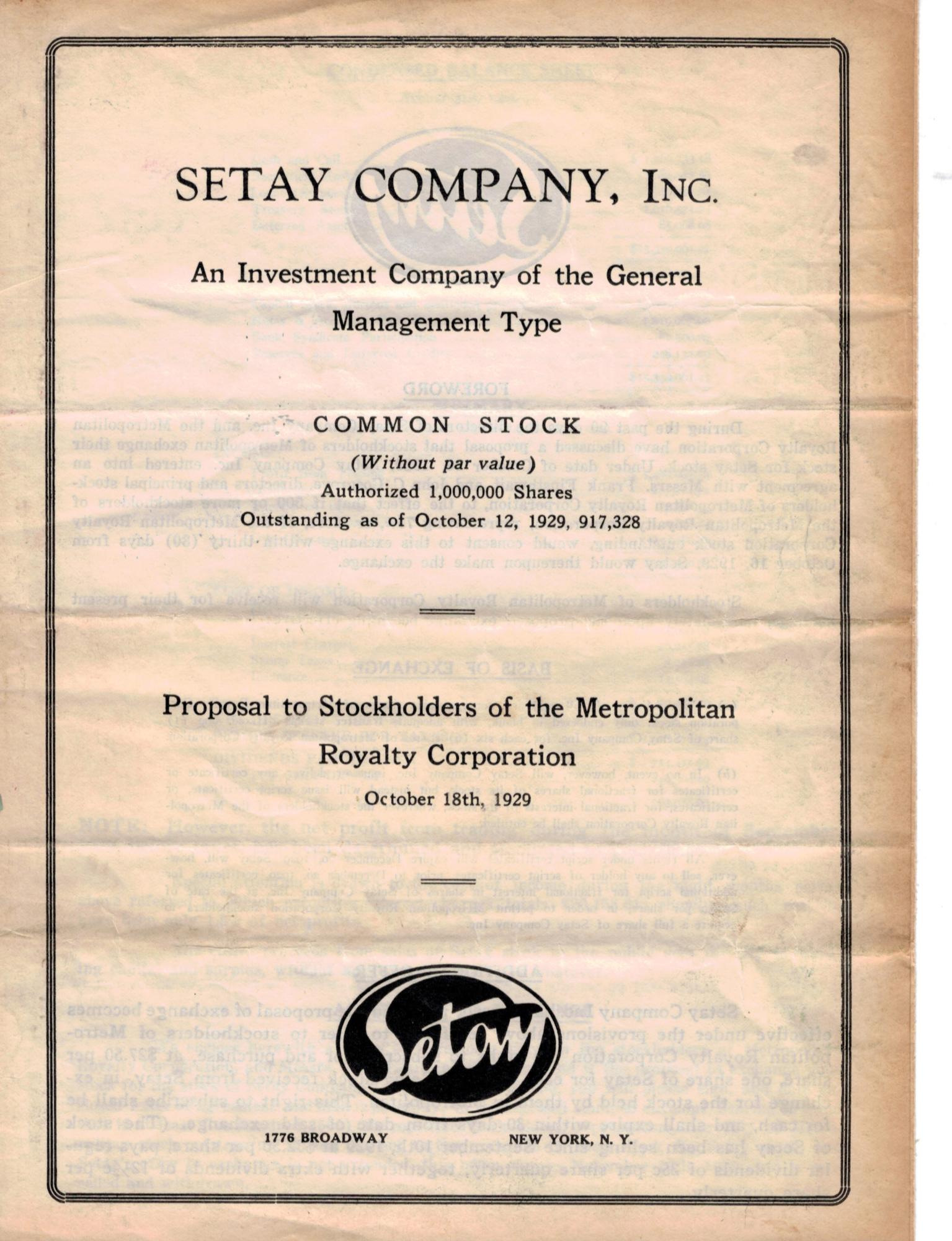 History: Seaboard was founded as Setay Company Inc as an outgrowth of a private investment partnership in the year 1925. Until August 1st 1928, Setay units were not offered to the public. To that date directors used only their own funds or those of close associates. It was their plan to establish a financial company under the direction of an organization of business men whose judgment and ability in large and varied undertaking overshadowed that of any one individual.
Herbert J. Yates was one of the initial founders and the name SETAY is Yates in reverse. As of August 31st 1929 Setay had net assets of $15,339,961.21.
In 1929 Setay offered to exchange 1 share of Setay stock for 6 shares of Metropolitan. Most shareholders accepted this offer and Metropolitan became a subsidiary of Setay. However, some shareholders did not tender their shares and remain to this day minority shareholders of Metropolitan.
In 1943 Associated Motion Pictures (an entity controlled by Herb Yates) consolidated all its assets with the exeption of shares of Republic Pictures. Setay at that juncture was named Associated Motion pictures. Associated changed its name to Seaboard Associates in 1948.
Management:
For 50 years the President of Seaboard was Douglas Yates, son of Herb. During that time the company focused on maintaining its interests in the Metropolitan royalty interests and in actively investing in a portfolio of stocks and bonds.